NEW!
Application Set Mini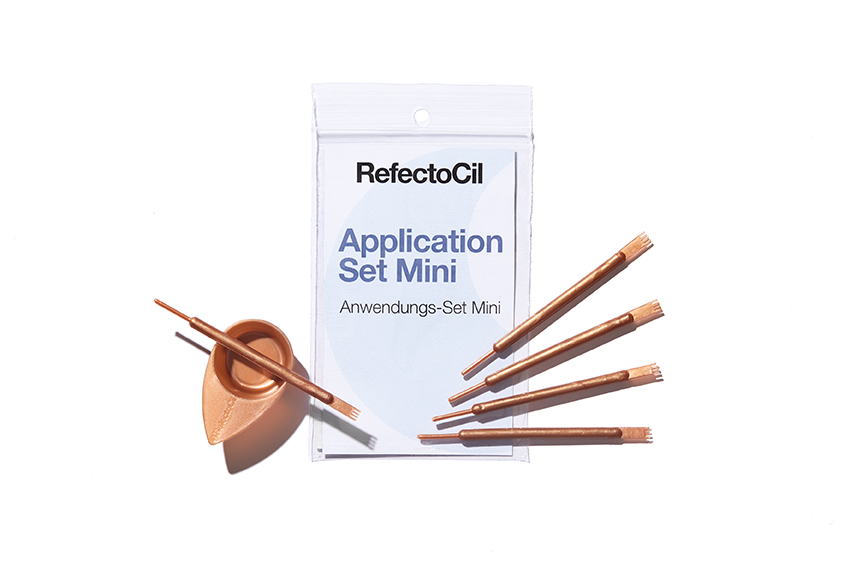 5 mini-tinting dishes for mixing the eyelash and
eyebrow tint and 5 application sticks with rills.
The dish is small, lightweight, unbreakable and
its smooth surface can be cleaned easily and
fast. The shape allows an easy and safe deposit
of the application stick.
Application sticks: when applying the tint, hairs
are seperated by the rills, the comb can be
used before, after or in between the application,
therefore a beautiful and smooth tinting result
is ensured.