NEW!
Dyeing bowl Rainbow mini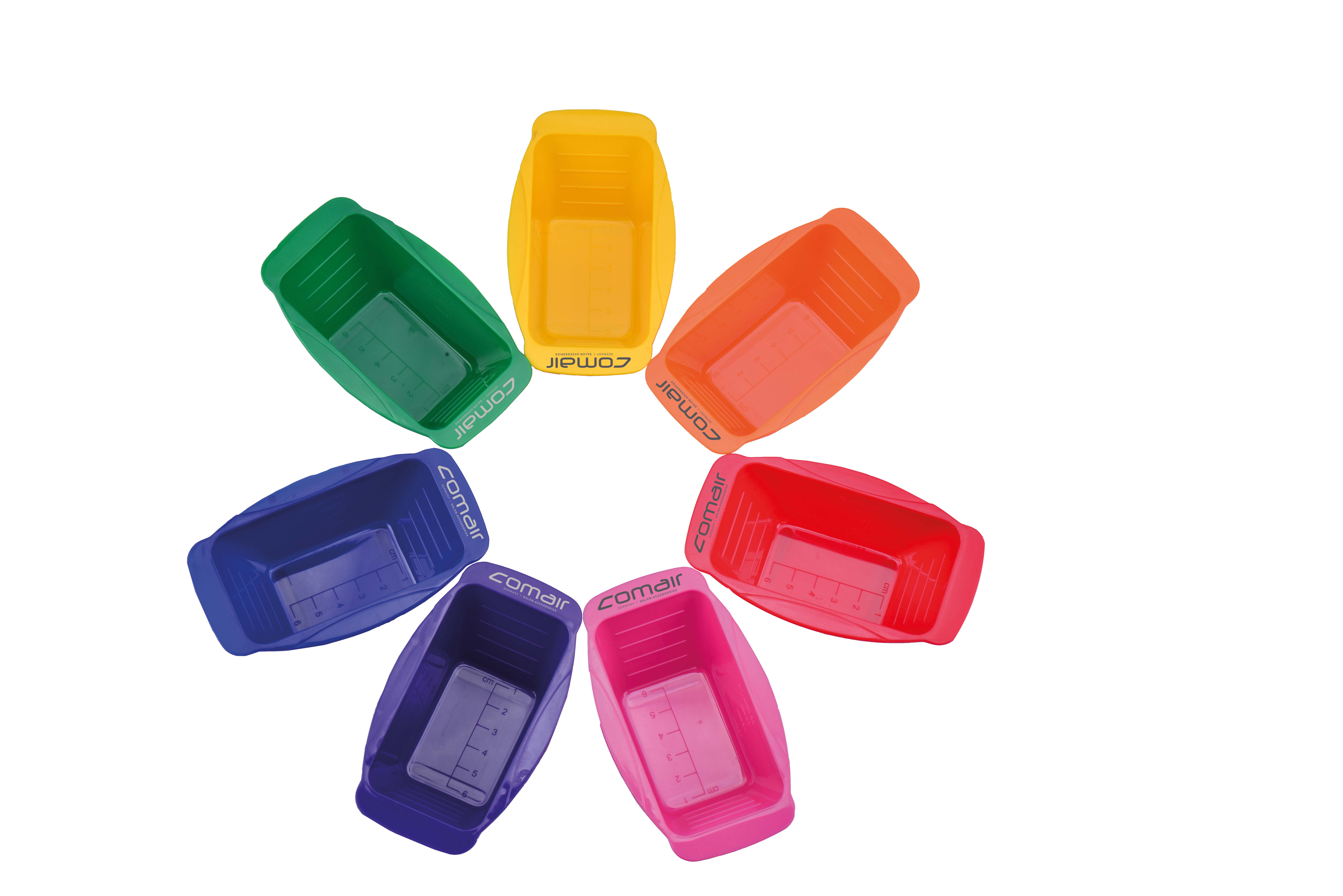 7-piece dye bowl set in modern design, with insertion
system, thus enabling versatile combination, ideal
for dying with multiple colours, non-slip, ideal for
matching with the dye brush set. The tint bowls fit
together individually. Dyeing bowl set "Mini" with
measuring scales in cm and ml.
Product specifications
130