Luxury Wash Unit New York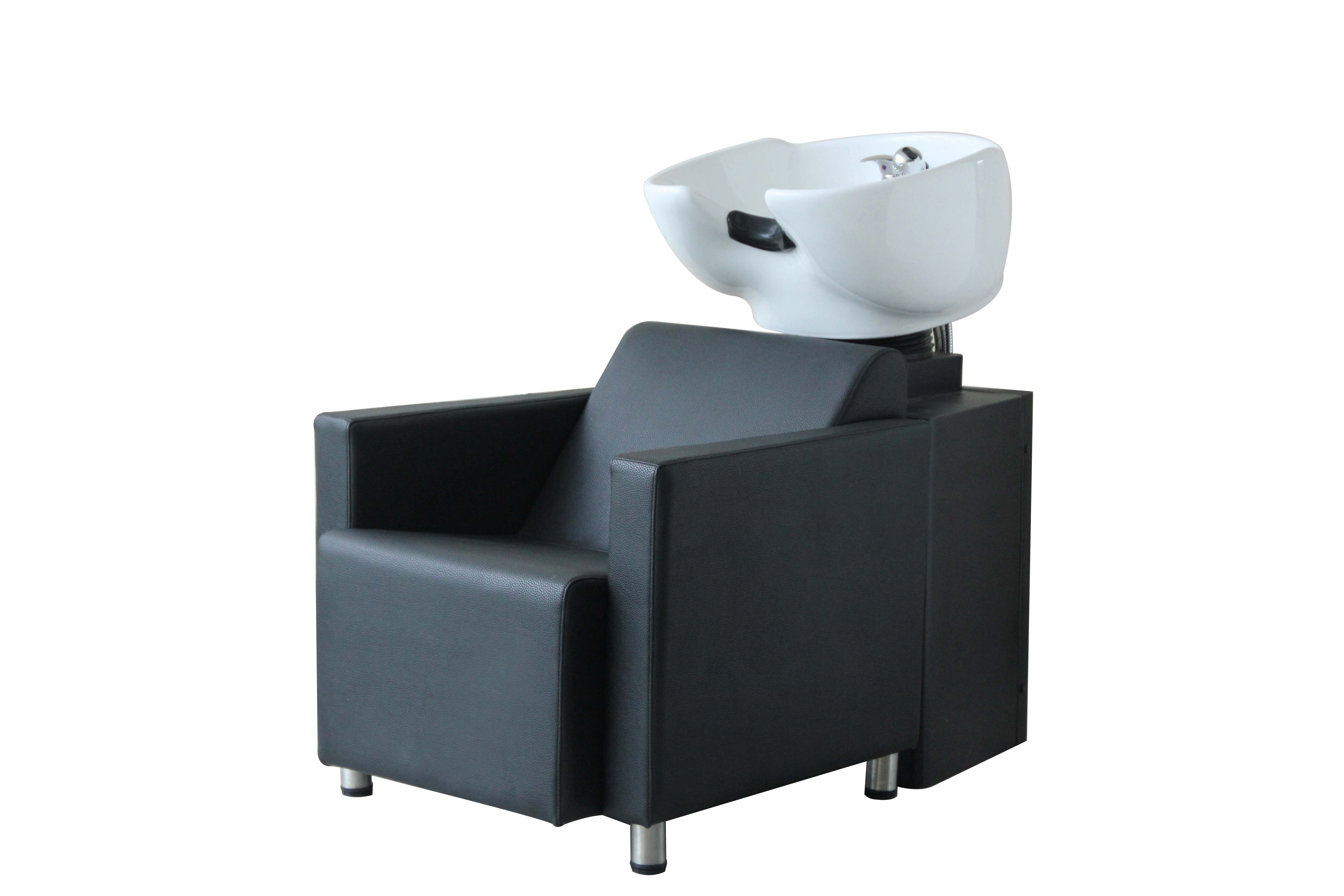 Wash unit and wash column are separate. The
padding, made entirely from rugged synthetic
leather, ensures high levels of comfort and
well-being. The white wash basin is ceramic
and boasts a comfortable tilt function, enabling
you to perfectly meet your customer's requirements.
The easy-to-access space inside
the fibreglass wash column facilitates simply
connecting and quickly turning off the water
in an emergency and will allow your customers
to appreciate its practical benefits. Chair black,
basin white.
Product specifications
100 x 74 x 118 cm