NEW!
Gents' styling chair Denver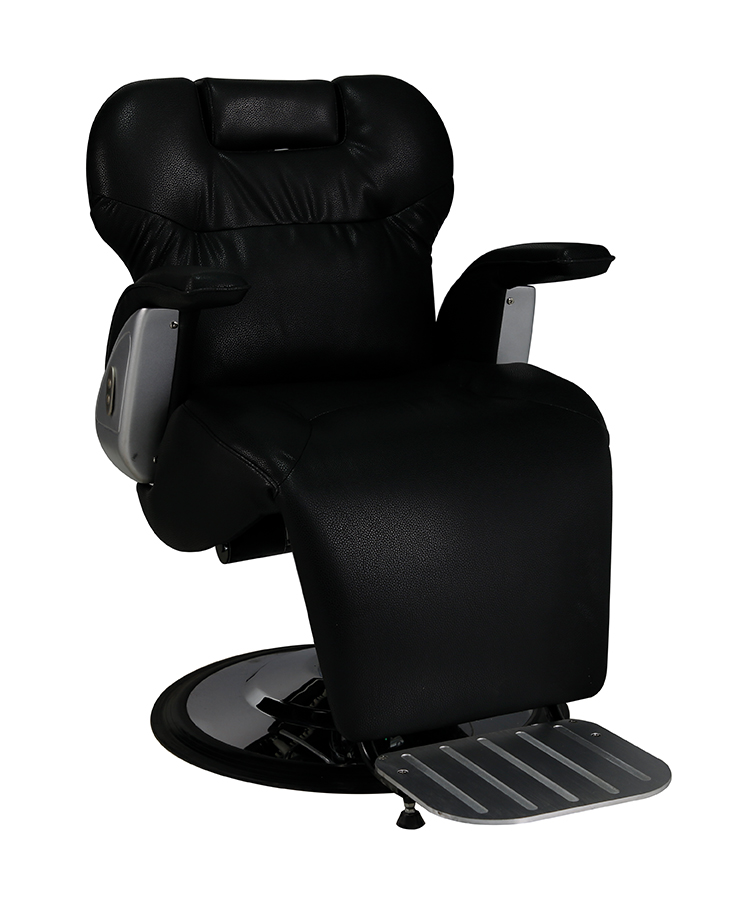 This barber chair is durable, beautifully designed
and easy to operate thanks to the electrically
adjustable backrest. Covered in highquality
black faux leather; very comfortable
thanks to the generous padding and the large,
wide seat, padded armrests, integrated adjustable
and removable headrest, easy to bring
into the reclining position, with hydraulically lockable
pump, round chrome base, footrest with
stopper.
Product specifications
92-110 x 70 x 85-130 cm
52- 71