NEW!
Paddle Brush Copper Rose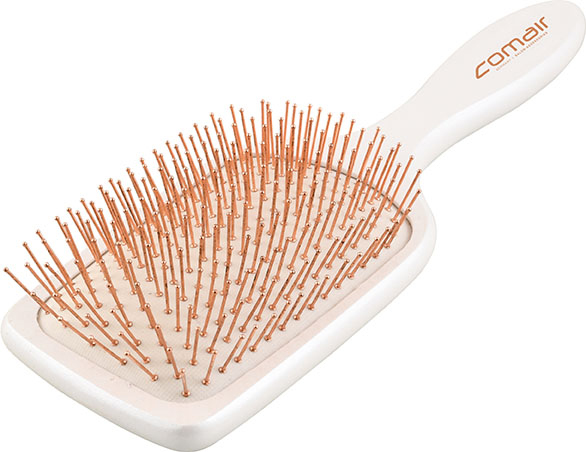 Professional paddle brush with rounded copper
bristles that feel comfortable on the scalp for
shiny, healthy hair. The ultra-flexible cushioned
rubber pad ensures that hair is smoothly and
painlessly detangled and effectively helps to
lower the stress on the hair and scalp during
blow-drying and styling.